Hiya folks,
Just a quick one to let you know about a new design I added to the Printfection Skelly Threads store. Please take a look and let us know what you think!
http://www.printfection.com/helpskeletor/Things-You-Wear/_s_346886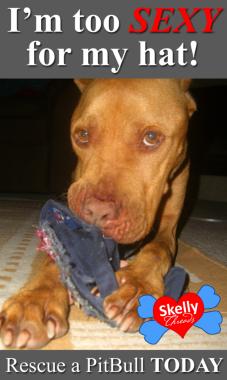 I'm trying to come up with designs that not only look cool and fun, but also spread awareness and urge people to adopt or rescue a PitBull.
I know these "print-to-order" items are PRICEY!!! I'm hoping to come up with a design that is so irresistible that I can print up 50 or so and offer them at a much lower price.
In the meantime, I'm afraid "print-to-order" will have to do.